Enhance your stay with curated activities for an unique experience.
Whether you're hiking, cycling, or kayaking your way through the area, the Rock Garden Camping Resort is one of the most beautiful places on earth.  With a host of rivers, forests, mountains, and wildlife refuges, this area will leave you in awe.
For more information, read about the activities, attractions and events.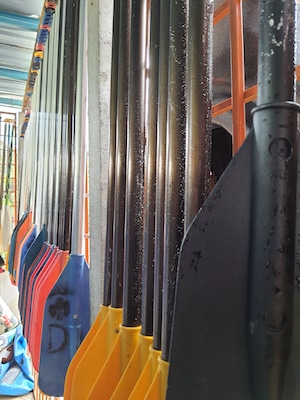 Booking & Enquiry
+6019 380 6630
White Water Rafting
In-house WWR crew and equipment.
Minimum 5 person.
✅️ Whitewater Rafting
RM100.00/pax (Min 5pax)
– Include Lunch
Other activity
✅️ Waterfall Abserling
RM100.00/pax (Min 10pax)
✅️ Caving Gua Tempurung
RM50/pax (Min 10pax)
– Tour 3 (wet & dry)
– Personal Guide
✅️ Caving Gua Kandu
RM50/pax (Min 10pax)
✅️ Hiking Batu Putih
RM35.00/pax (Min 10pax)
✅️ ATV
RM80.00/pax/1ATV
RM130.00/2pax/1ATV (1 Dewasa 1 kanak²)
(45 minit)
✅️ Teambuilding – Full day/ Half day/ Per activity
*Request for details
Untuk tempahan aktiviti boleh whatsapp 0193806630 atau 01139591545
Sila buat tempahan awal sebelum datang ke camp.
Full payment once confirmed for accommodation
Water Rafting and Caving Gua Tempurung ( Full Payment)
So peaceful! I celebrated my anniversary here this past weekend. It's such a beautiful place and the service was impeccable. I highly recommend it.

– Rudy, November 2020